Healy Chiropractic collaborates with St. Joseph Sports Medicine, Down East Orthopedics & Select Physical Therapy to provide the highest level of Sports Medicine care available in the Bangor/Brewer Area.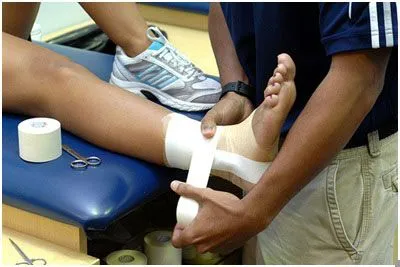 Certified Athletic Trainer
Bryan Harris, ATC
Biography:
Bryan graduated from the University of Maine Orono in the spring of 2021 with his Bachelor of Science in Athletic Training and certification from the Board of Certification (BOC). It was at the University of Maine that Bryan gained valuable experience working with the sports medicine team and multiple Division I sports teams on campus. He also gained experience at the Division III level at Husson University where he coordinated with the sports medicine team to assist in covering each of the Fall sports. Along with being the staff Athletic Trainer at Healy Chiropractic and Physical Therapy and the Head Athletic Trainer at Brewer High School, Bryan is also our biomechanics analysis for motion assessments. Bryan lives a very active lifestyle and understands the importance of a healthy body, mind, and lifestyle. He uses his knowledge of the human body and his passion to help people to provide the best patient care.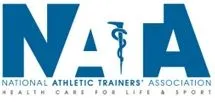 ---
What is an Athletic Trainer?
An Athletic trainer is a health care professional who collaborates with physicians to optimize patient and client activity and participation in athletics, recreational activities, work, and life. The practice of athletic training and sports medicineencompasses the prevention, evaluation, treatment, and rehabilitation of acute and chronic neuromusculoskeletal conditions and certain medical conditions. The goal is to minimize subsequent impairments, functional limitations, disability, and societal limitations caused by these conditions.
---
Who do Athletic Trainers Serve?
Patients and clients typically include:
Recreational, amateur, and professional athletes
Individuals who have suffered musculoskeletal injuries
Those seeking strength, conditioning, fitness, and performance enhancement
Others delegated by a physician
---
Athletic Training Domains of Practice:
Prevention

Clinical Evaluation and Diagnosis

Immediate and Emergency Care

Treatment and Rehabilitation

Organization and Professional Health and Well-Being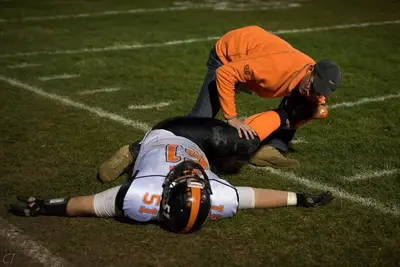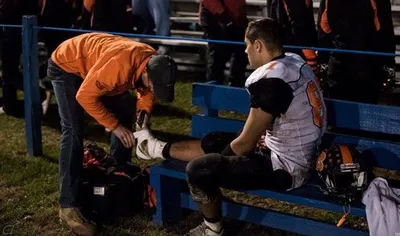 ---
Referral Program
As part of the athletic training program, Healy Chiropractic, LLC offers a quick and easy referral process to a network of local providers and specialists. Our affiliation with local athletics allows us to expedite referrals to get patients the quickest appointment and best care possible. This may save costly and unnecessary medical expenses.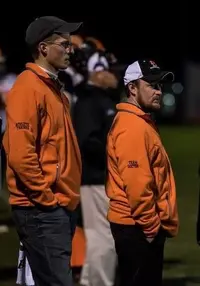 ---
Contact Information:
Bryan Harris, ATC
Healy Chiropractic, LLC
270 Wilson St, Suite 1
Brewer, ME 04412
Phone: 207-989-4401
Fax: 207-989-4452
Email: [email protected]
---
More Information:
For more information on Athletic Training please visit:
Maine Athletic Trainers Association (MATA)
National Athletic Trainers Association (NATA)
Maine State Practice Act for Athletic Training
---
Bryan Harris, ATC
Brewer Sports Injuries | Bangor Sports Injuries | Healy Chiropractic, LLC | 207-989-4401
270 Wilson St.
Brewer, ME 04412